When Becton Dickinson needed a pre-launch, unbranded experience to hype category awareness around their upcoming connected digital insulin delivery system the challenge came down to "how do you talk about a product without talking about the product?"
The Solution was to turn the conversation around, and ask convention goers what features they would most like to see in such a device.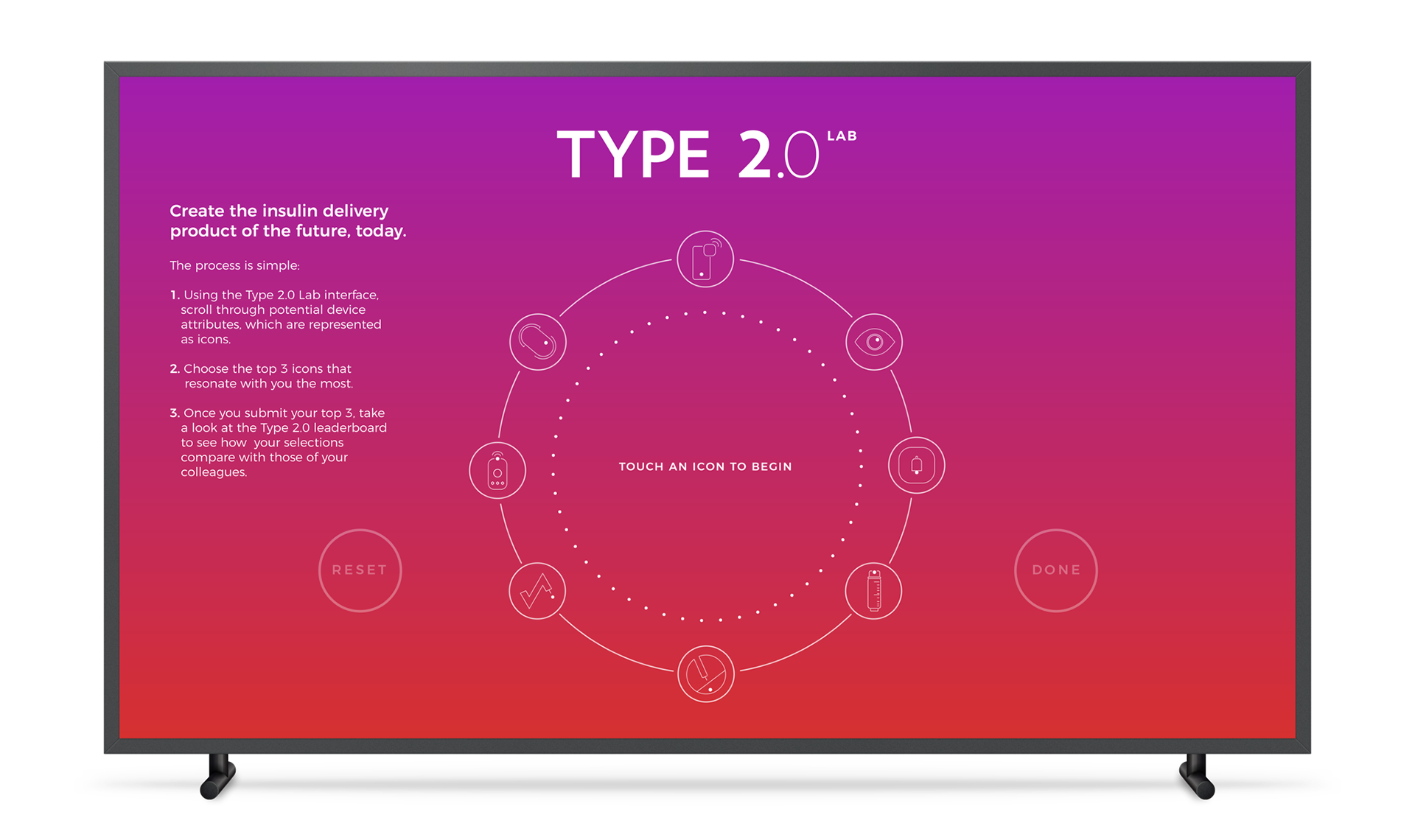 The booth featured a 100+ inch touchscreen experience which asked users to vote on their top-3 desired features in a connected insulin delivery device.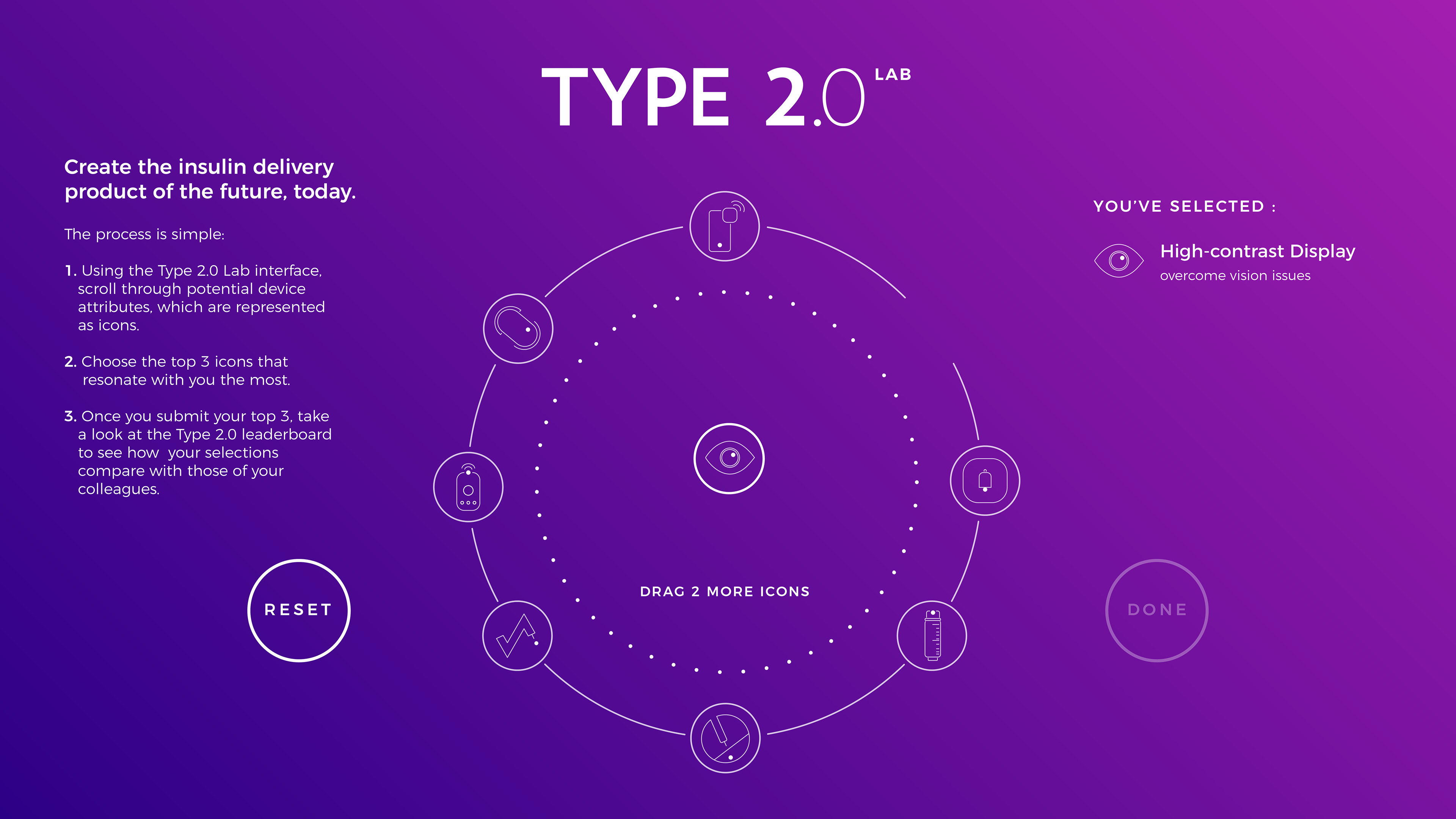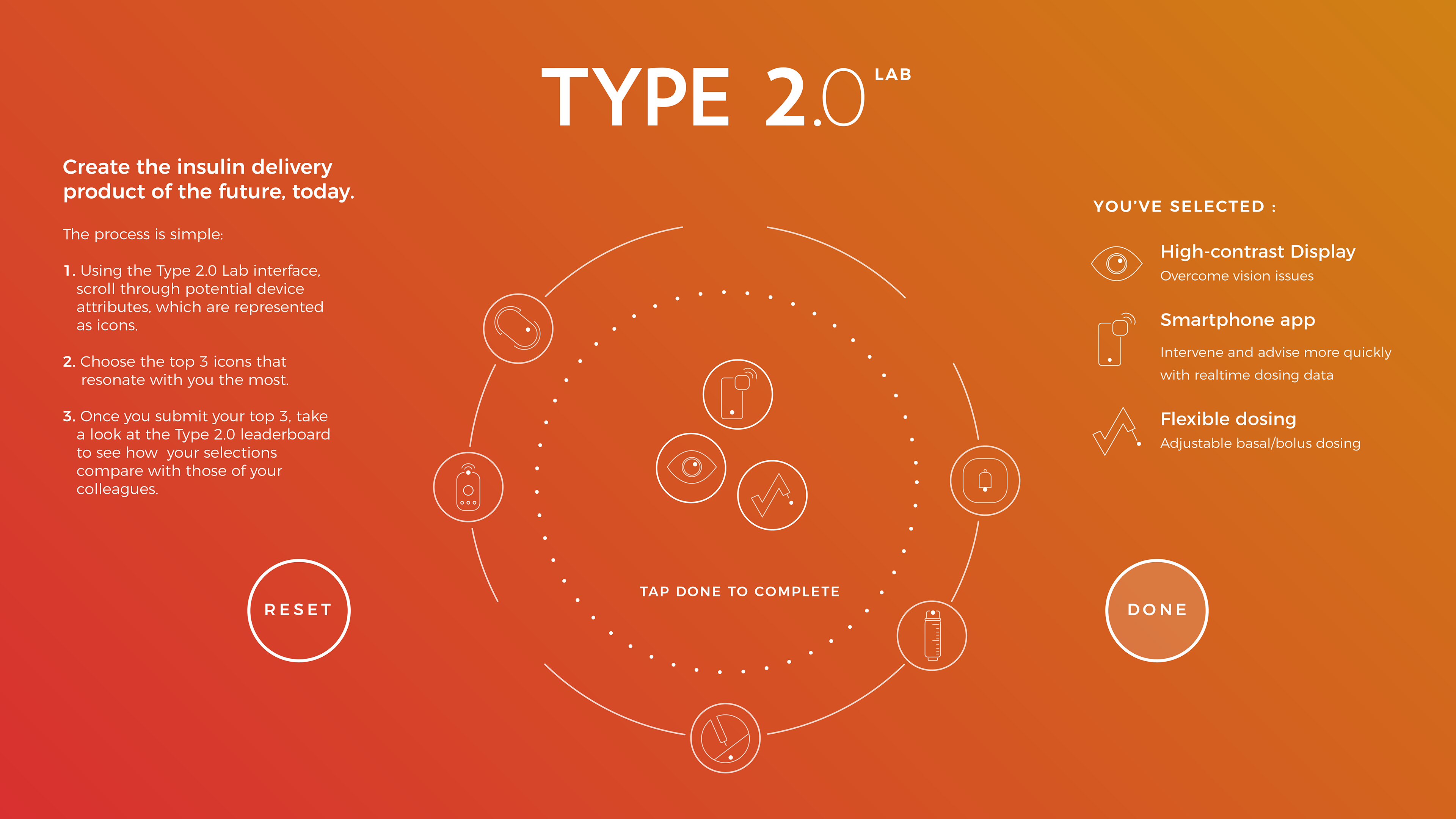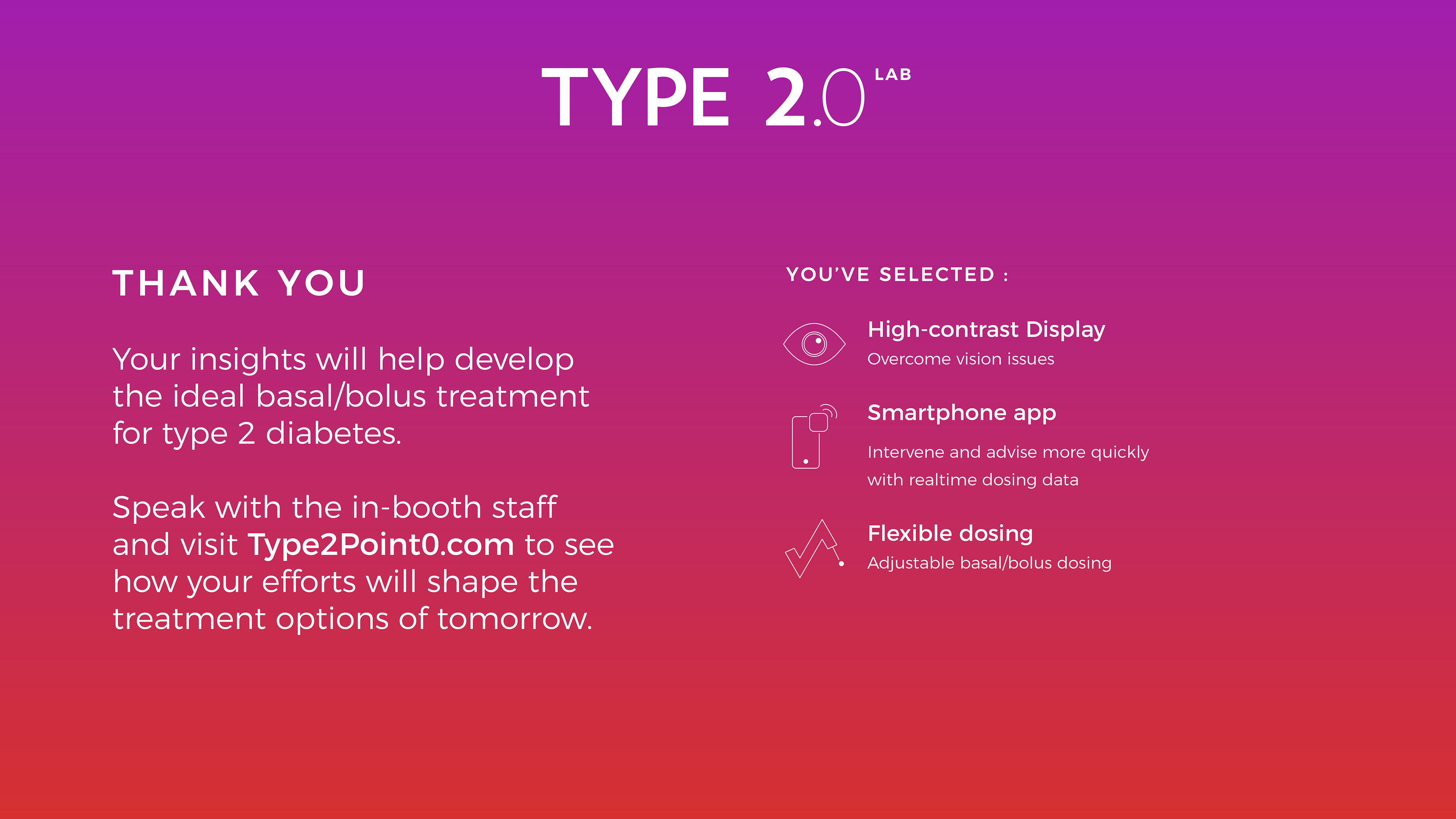 The background color of the digital experience slowly changed over the course of several minutes to create an "eye candy" effect to draw in passers-by.